Kraftwerke Vorderrhein AG (KVR)
Vorderrhein Power Stations Ltd (KVR)
Forces Motrices du Rhin antérieur SA (KVR)
Ovra Electrica Rein Anteriur SA (KVR)

Betriebsführung der Luftseilbahn Sedrun-Tgom durch / Management of the Sedrun-Tgom cableway by / Direction de l'exploitation du téléphérique Sedrun-Tgom par:
ASS Andermatt-Sedrun Sport AG
(nur Sommersaison / only summer seasons / seulement pendant l'été)
Die Luftseilbahn Tgom-Nalps ist eine Werkseilbahn und für den allgemeinen Personentransport nicht geöffnet. / The Tgom-Nalps cable car is a industrial cable car and not open for passenger transport. / Le téléphérique Tgom-Nalps est un téléphérique industriel et n'est pas ouvert pour le transport de passagers.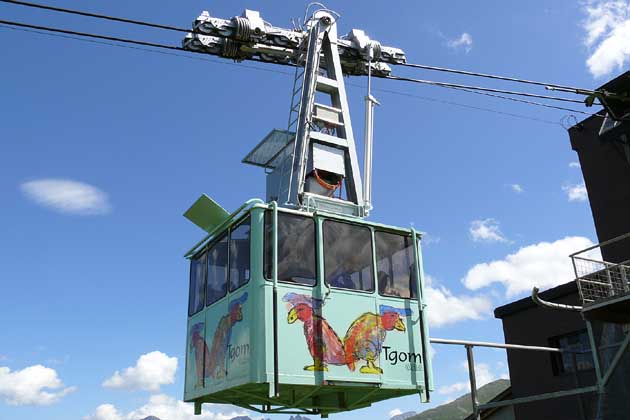 ---
Diese Seite wurde zuletzt am 12. Oktober 2016 geändert.
This page was updated on October 12, 2016.
Dernière mise à jour de cette page: le 12 octobre 2016