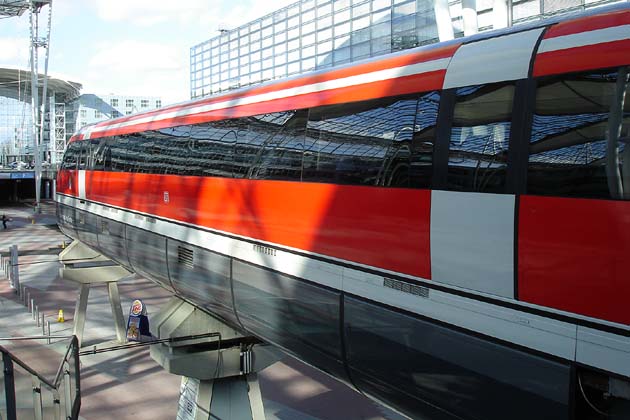 Bereits geschlossenes Info-Center "Transrapid" am Flughafen München - 29. März 2008. Am 27. März 2008 wurde von Bund und Land Bayern beschlossen, die Magnetschwebebahn "Transrapid München" nicht zu realisieren.
Now closed "Transrapid" Info-Center at Munich Airport on March 29, 2008. On March 27, 2008 federal and Bavarian state authorities agreed not to built the Munich "Transrapid" maglev train.
Le centre d'information «Transrapid» à l'aéroport de Munich est déjà fermé le 29 mars 2008. Le 27 mars 2008 les autorités fédérales et les autorités bavaroises ont décidé de ne pas construire le train à sustension «Transrapid» à Munich.


---
Diese Seite wurde zuletzt am 30. März 2008 geändert.
This page was updated on March 30, 2008.
Dernière mise à jour de cette page: le 30 mars 2008