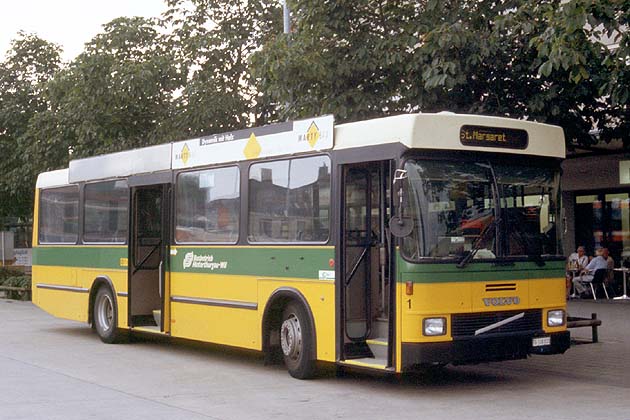 Ein BOS-Bus noch in den Farben des ehemaligen Busbetriebs Hinterthurgau-Wil am 9. Juli 2002 auf dem Bahnhofplatz von Wil SG.
BOS bus still in the colours of the former Hinterthurgau-Wil Bus Services at the Wil SG bus terminal on July 9, 2002.
Autobus BOS encore dans les couleurs d'ancienne Compagnie d'autobus Hinterthurgau-Wil à la place de la gare de Wil SG, le 9 juillet 2002.


---
Diese Seite wurde zuletzt am 20. Oktober 2019 geändert.
This page was updated on October 20, 2019.
Dernière mise à jour de cette page: le 20 octobre 2019