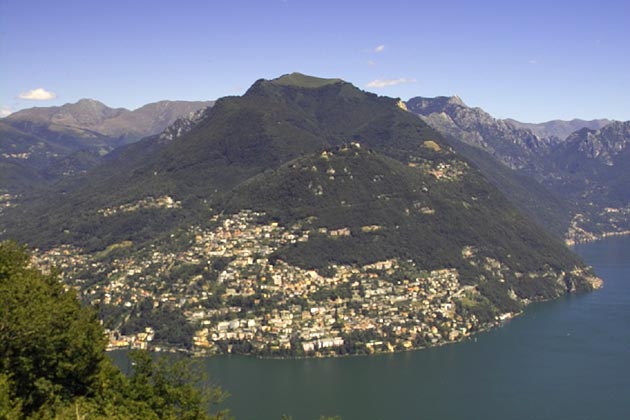 Blick vom Monte San Salvatore zum Monte Brè am 7. August 2005 - rechts oben das Dorf Brè.
View from Mount San Salvatore to Mount Brè on August 7, 2005. On the righthand side you can see the Brè village.
Vue du Mont San Salvatore au Mont Brè, le 7 août 2005. À droite, on voit le village de Brè.